Bloomfield Mabalacat Phase 1 by First Shelter Ventures & Realty Corp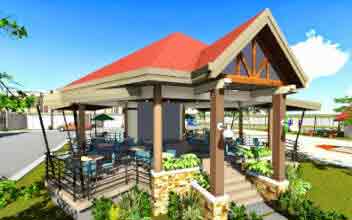 Project Type : House & Lot
Listing Type : Preselling
Units : House & Lot
Price: ₱ 450,000 & Up
Address : Mabalacat
Location : Mabalacat , Pampanga PH Bloomfield Mabalacat Phase 1 First Shelter Ventures & Realty Corp Bloomfield Mabalacat Phase 1 Bloomfield Mabalacat Phase 1 First Shelter Ventures & Realty Corp Bloomfield Mabalacat Phase 1 Mabalacat
https://bloomfieldmabalacat.buyfirstshelter.com
Bloomfield Mabalacat Phase 1 really blooms and radiates into a vibrant but serene community in the heart of Central Luzon. This first class residential development is a First Shelter Ventures and Realty Corporation's awesome project in this part of Pampanga amidst the stunning view of the Mt. Arayat National Park. This breathtaking community never runs out of great pleasure and convenience as it is in close proximity to Angeles City, San Fernando City and the province's restaurants and "turo-turo" serving the finest in Pampanga's native cuisine which is known throughout the globe.
The Bloomfield is a collection of delightful and seemingly fantasy-full housing units made with modern feel and illustrious ambience. The project is located along the Angeles- Magalang Road, Brgy. Bical, Mabalacat City, Pampanga. Its distinctly designed amenities and features are the pride of this community not withstanding its elegant homes which come in various models.
Bloomfield Phase 1 is made up of Phases 1-A & 1-B, where the first is consists of 209 single-level and loft type inexpensive townhomes sitting on a sprawling 1.8-hectare of prime land. Phase 1-B, on the other hand, is an extension of the first phase with 101 units of highly affordable townhomes. These houses are ideal for starting families within the region or those who want upgrades and indulge to a more relaxing and convenient abode ready for occupancy where no modifications and expansions are needed, really the best in Central Luzon.
Popular Links
Bloomfield Mabalacat Phase 1
Bloomfield Mabalacat Phase 1 Location
Bloomfield Mabalacat Phase 1 For Rental Units
Bloomfield Mabalacat Phase 1 Resale Units
Bloomfield Mabalacat Phase 1 Pre-Selling Units
Bloomfield Mabalacat Phase 1 Showroom
Bloomfield Mabalacat Phase 1 Amenities
Bloomfield Mabalacat Phase 1 Price
Bloomfield Mabalacat Phase 1 Contact
Available Units